We make it easy to check who you're hiring!
Employer background checks can provide supplemental information to help you make intelligent hiring decisions. There are several pieces of information that an employee check supplies: workers compensation claims, driving records, social security number verification, credit reports, and criminal background reports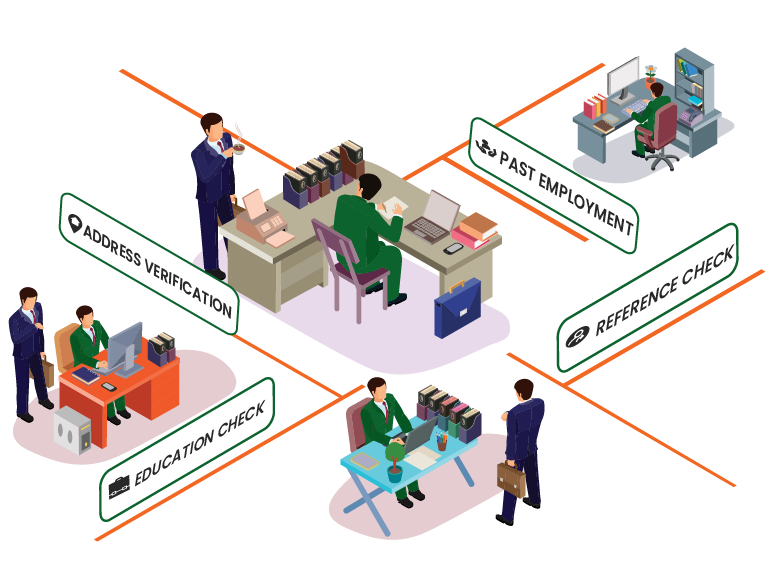 How Checkkarlo for Employee Background Verification work?
The benefits of background screening.
Background screening is a combination of several background checks and feedback, which weaves a network of information around an individual. The information is finally presented in form of a structured report, allowing you to make an informed decision.
A look at the challenges and benefits of enabling real-time employment verification of candidates during the recruitment process.
With on-demand information made available 24 X 7, there is no more waiting to get a background check report.
The final report stays in the Checkkarlo database for your future use. Also for your convenience report will be available online on your account, which can be accessed 24/7 by using your login id and password.
The wait doesn't always end well. Two weeks into the new job, the individual is called into the manager's office and politely asked to leave. Why: there is a discrepancy highlighted in the information provided for verification.
Your information and your records will become a portable asset for you, which you can access as per your convenience.
It's not that easy in real. Especially, it becomes tough on those occasions where the companies mentioned by the applicant exist no more. At the same time, it's also a fact that some employers don't just respond to any such request made by a third party agency. They need thorough clarification and sometimes written assurance as well. This is so as there remains every chance of misusing the detail.
Find a job you love - it's easier than you think
It is here to mention that every state has special departments those keep the record of each employee working for the registered companies. In short, if you are working for a registered company, getting complete detail about your work history is not really a big deal. In fact, complete earning report of a person can also be generated being a taxpayer.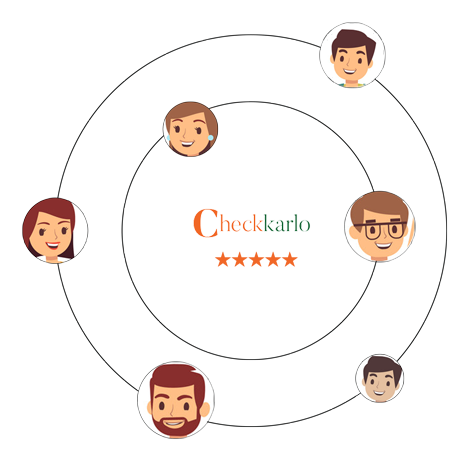 Guard your Reputation
Most of the modern day companies prefer going with third party pre employment background check companies. Knowing the previous history of the employer is given importance as this reflects a lot of the candidate's character or interest for the position. Moreover, the present employers aim at getting crucial views about the applicant through the previous employers.
Fake Review Detector
Checkkarlo.com ensures that each and every activity done on the platform is genuine. We pride ourselves on keeping the platform as clean as possible and creating a genuine & honest environment for all.
Widget
Everyone trusts third party reviews more than the ones on your website and for that we have our "Review Widget". Based on the standard given specifications, you can put up a stand alone widget anywhere on your website that will show the customers feedback & their genuine experience.
Verified Reviews
Verified Reviews written by YOUR trusted employer attract potential employee to make their hiring decisions. It will increase employer's faith towards the reviews as they will be cross checked and verified by Checkkarlo.com. Background screening in India is becoming an extremely serious process. Cases of employee fraud and misrepresentation of resume or employment data have been plaguing the recruitment process for years.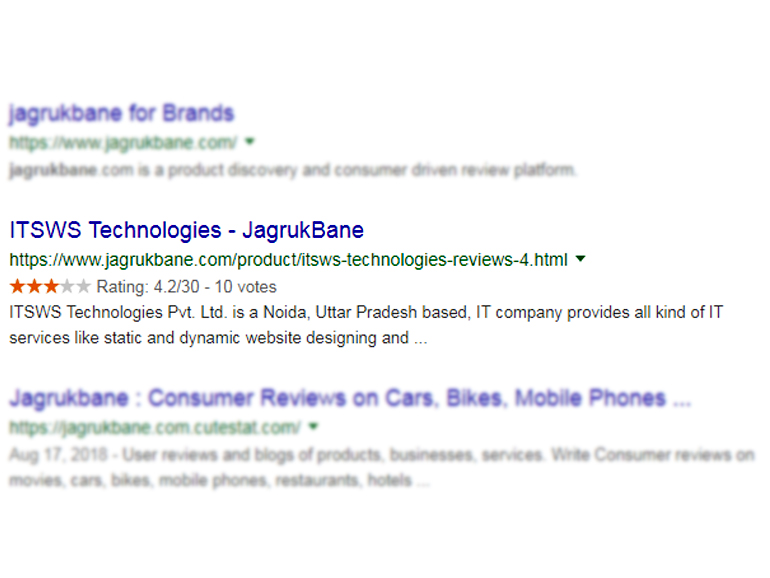 Checkkarlo.com real-time employment verification system
Checkkarlo.com has a proprietary screening engine that is built with smart workflows, which eliminates manual steps and offers an experience that allows for quick on-boarding of candidates. The web based platform offers fast and easy configuration to meet customer's flexible needs. Simply send an invitation link to candidate or fill it yourself and then check and track your results on the intuitive dashboard. We make background checks simple!
"We would love to hear from you!"
We at Checkkarlo.com identify potential customers for your products/services which helps you to engage & build audience and generate leads.
Start using Checkkarlo.com for Hiring Decisions Made Easy